Come in and know Jesus better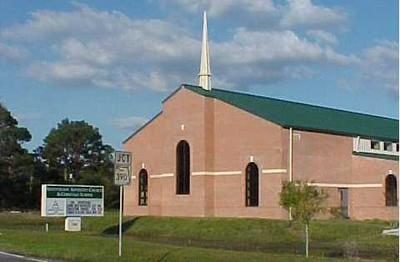 Welcome to the Panama City Seventh-day Adventist Church and School in Panama City, FL.
We are a true Christian Protestant Church, meaning we believe in the reformer's doctrines. Sola Scriptura (scripture alone), sola grazia (grace alone) and sola fide (by faith alone).
Jesus is preached and uplifted at every service and event.
To plan a visit use click Let the Journey Begin.
Join us for Bible study, worship, and prayer.
Join Us this Sabbath (Saturday). The true day of worship as declared by God.
Service times: (Not applicable at this time)
Sabbath School: 9:30-10:25 a.m.
Mission Time: 10:40-11:00 a.m.
English Worship Service: 10:45 a.m.
Hispanic Worship Service:

Escuela Sabática: 2:00-2:30 p.m.
Culto Divino: 2:30-4:00 p.m.

Potluck every Sabbath after English Worship Service. Approximately 1pm. Join us bringing a dish, if able, and enjoying a home-made vegetarian lunch.